360° view of your entire monitored infrastructure
The UMBOSS Portal Module is a true implementation of an umbrella concept. It consolidates data available in UMBOSS modules and other OSS/BSS systems. The customizable GUI displays all cross-correlated data.

With cross-domain smart search capability it provides a 360° view over network, data center, IT, customers, services, CRM, billing, inventory and other organizational data.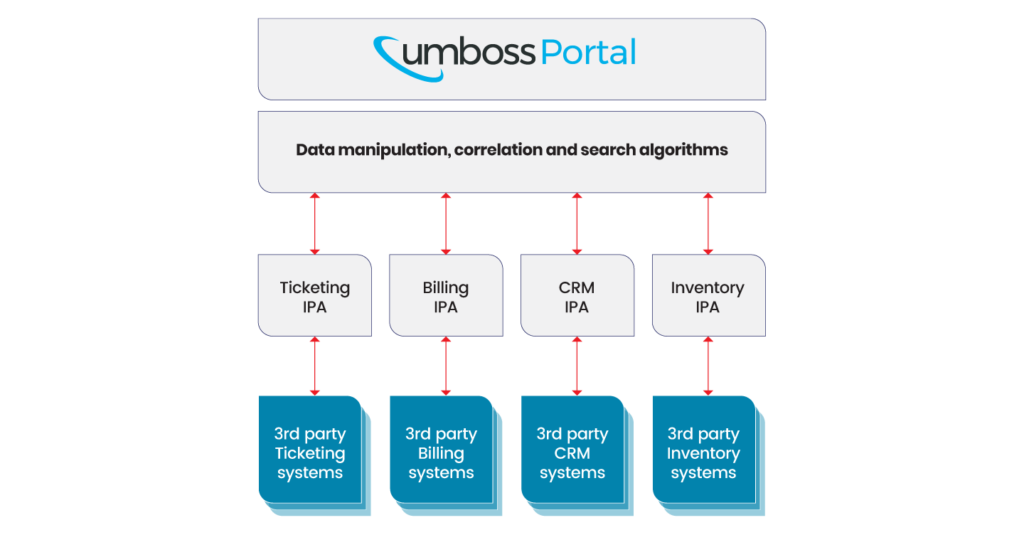 Its data model encompasses technical and non-technical parameters and is mapped to master data sources through its Integration Point Adapters (IPAs).
Key features
Cross-domain search and filtering
Visualization of data from external OSS/BSS systems
FM, PM and inventory on one screen
Access to all reports
Toolset for troubleshooting
Security/user rights management
360° view over all available data
Customizable dashboards
Network topology view
Network heatmaps
TeleScope: UMBOSS's freehand interactive topology
Data export and import
How your NOC/SOC benefits
NOC/SOC engineers have access to all the data needed to fix the issue quickly and correctly
NOC/SOC is presented with federated data needed for its operations
Enriched alarms enable immediate reaction to specific network issues allowing for call deflection in the provider's call center
Information can be provided to third party systems, like ticketing and customer-facing self-care portals
End-customer gets proper and timely feedback